Questo post sarà utile a tutti coloro che vorranno scaricare la versione completa del bot di Clash of Clans, di cui ho recentemente parlato abbastanza….lungamente.
Di cosa stai parlando?
Un'altra volta…va bene. Te lo rispiego. Clash of Clans bot è un programma che, usato da PC con un emulatore per Android come Bluestacks, riesce a farti fare praticamente qualsiasi cosa sul gioco senza nemmeno metterci mano. Mai più ore ed ore a cercare risorse!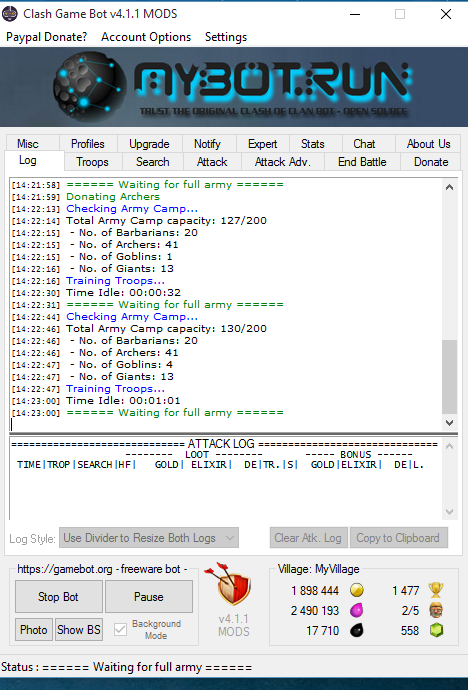 Download
Potete scaricarlo da qui
Date un'occhiata anche alla procedura d'installazione a questo link.
Sono presenti link non funzionanti nell'articolo? Segnalalo tramite commento, grazie della collaborazione