Dispositivo molto venduto al momento, è praticamente la recente reincarnazione del vecchio e magnifico S3, con un aggiornamento sul fronte CPU e RAM. Ma non esiste Android 5.1.1 di fabbrica per questo dispositivo, quindi vediamo come installarlo!
Changelog (lista dei cambiamenti)
Il changelog riguardante l'ultima versione della ROM è il seguente:
Resurrection Remix Lollipop 5.1.1 – v5.5.1

– RAM bar: fix position without search bar In portrait and fix wrong bottom position in landscape with serch bar on. Also centralize text

– Carrier Label: Hide on lock screen

– Lock screen weather: Add options to hide the weather when notifications are visible,

– SystemUI: use smaller padding for battery

– Floating windows: Fix statusbar immersive mode for snap points.

– Restore to stock battery padding

– Revert Reorganize statusbar icon,text,clock padding

– Enable Headsup floating by default

– Do not launch floating window when on default launcher

– Base: option to launch heads up in floating mode.

– FWB: Torch to powermenu

– livedisplay: Fix outdoor mode detection

– SystemUI: dismiss brightness slider on screen off

– Floating windows: Fix minimize/maximize buttons coloring.

– Floating windows: Fix when we close floating window also remove the task.

– Keyguard: fix misaligned ripple for pin-entry backspace button

– systemui: restore space between clock & battery

– Gesture anywhere floating switch

– msim: Fix saving default sim from select SIM dialog (1/2)

– Custom carrier label: fix usage when option is off (2/2)

– base: dock battery

– Remove performance settings

– Fix navbar glitches

– Re-color navbar buttons

– Floating windows: Fix minimize/maximize buttons coloring,Fix when we close floating window also remove the task.

– Update Translations

– Device specific Changes
1. Preparazione all'installazione
Ricordo che la ROM che stiamo andando ad installare è la Resurrection Remix 5.5.1, basata su Android 5.1.1. Detto questo, procediamo!
A) Scaricate la ROM da qui | Per aggiornamenti sulla stessa, date un'occhiata qui;
B) Scaricate le Google Apps da qui;
C) Caricate la batteria oltre il 20 %.
2. Installazione della ROM 5.1.1
A) Se avete già una recovery installata bene, passate avanti. In caso contrario, chiedete aiuto sul Forum;
B) Copiate ROM e Google Apps nella memoria del telefono;
C) Riavviate il telefono in Recovery. Solitamente, dovete spegnere il telefono e tenere premuti i tasti: Volume Su, Home, Accensione. Vi ritroverete dentro la recovery (TWRP o CWM, a seconda di quale avete);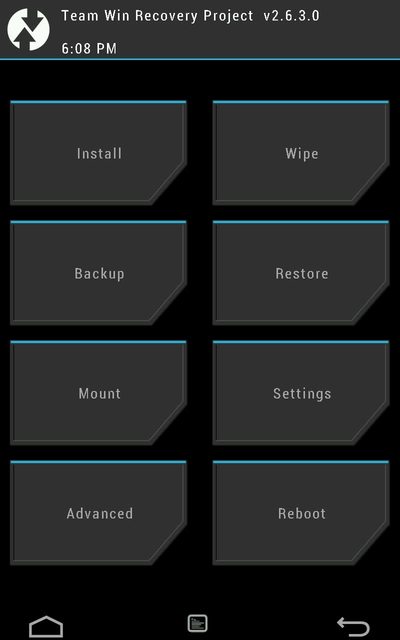 D) Fate i Wipe, ovvero Wipe Dalvik Cache, Wipe Cache Partition e Wipe Data/Factory Reset;
E) Ora selezionate Install e installate prima la ROM e poi le Google Apps, (contenenti il Play Store ecc);
F) A procedura ultimata, premete su Reboot e riavviate il telefono. Il primo avvio richiederà diversi minuti, state tranquilli. Adesso avrete Android 5.1.1 Lollipop sul Samsung S3 Neo!
Sono presenti link non funzionanti nell'articolo? Segnalalo tramite commento, grazie della collaborazione