Salve community,  Moon+ Reader Pro è un lettore di ebook professionale con potenti comandi e funzioni complete. Esistono moltissime applicazioni per leggere ebook dallo smartphone, ma questa è una delle migliori in circolazione.
Moon+ Reader Pro supporta biblioteche online di ebook e raccolte su server di ebook personali. Esso supporta moltissimi formati: epub, pdf, mobi, chm, cbr, cbz, umd, fb2, txt, html, rar, zip o OPDS.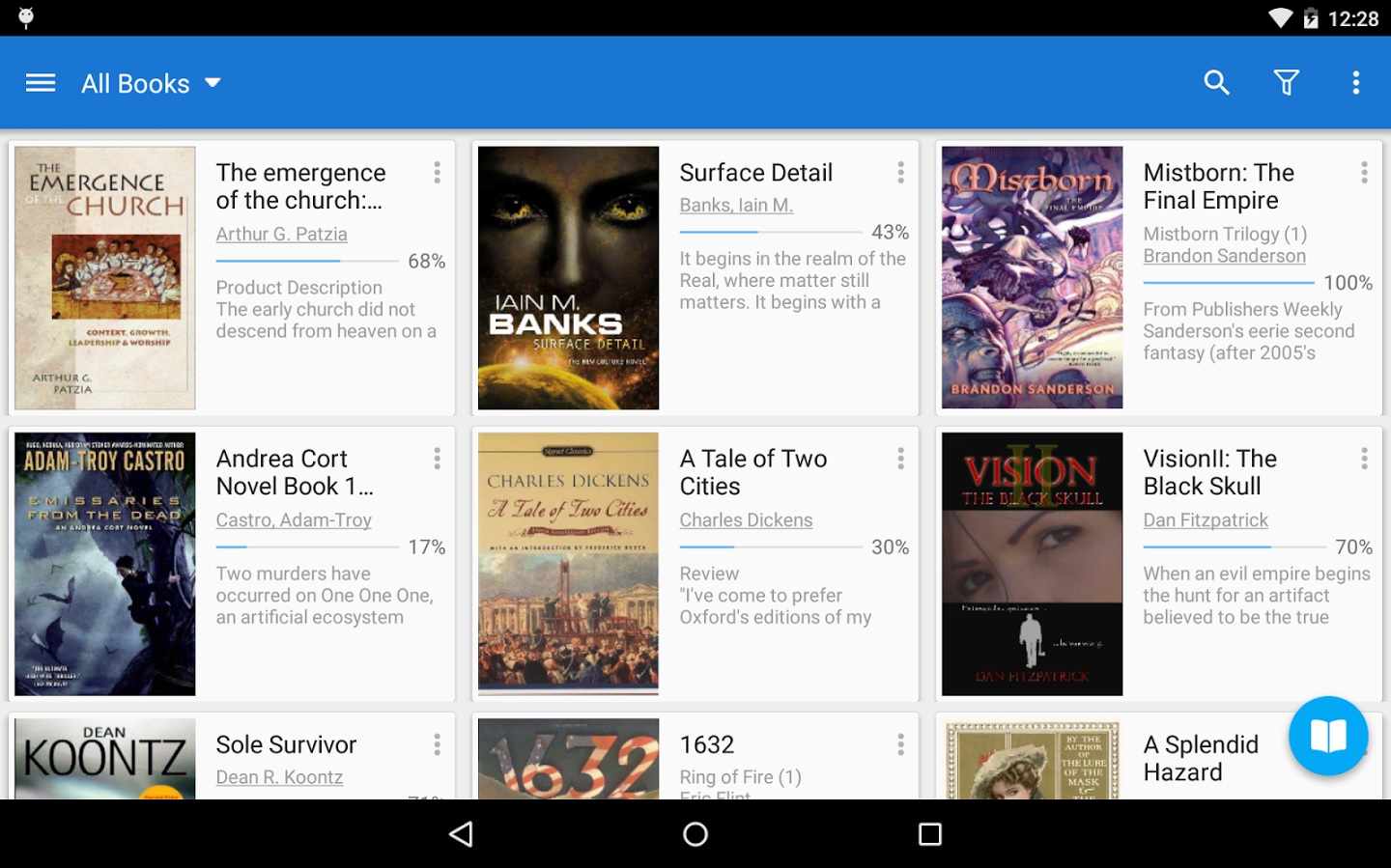 Ecco tutte le funzionalità:
Opzioni visive complete: linea di spazio, scala di caratteri, grassetto, corsivo, ombre, colori alpha, dissolvenza etc;
10+ temi prestabiliti, che includono modalità Giorno & Notte;
Vari tipi di paging: touch screen, tasti volume o anche fotocamera, tasto ricerca o tasto indietro;
24 operazioni personalizzabili (click schermo, gesti swipe, tasti hardware) applicabili a 15 eventi personalizzabili: ricerca, segnalibri, temi, navigazione, dimensione caratteri e molto altro;
5 modalità di scroll automatico: rolling blind mode; per pixel, per line o per pagina;
Controllo velocità in tempo reale;
Regola la luminosità facendo scorrere il dito lungo il bordo sinistro dello schermo, comandi gesto supportati;
Paragrafi intelligenti; paragrafi indentati; trim unwanted blank spaces and lines options;
Real page turning effect with customized speed/color/transparent; 5 page flip animations;
La mia libreria: Preferiti, Scaricati, Autori, Tags; copertine libri personalizzate, ricerca, importazioni;
Allineamento del testo giustificato, modalità ibernazione supportata;
Disattiva retroilluminazione tasti in modalità notte;
Due Pagine in landscape mode;
Sincronizzare posizione lettura tramite Dropbox;
Sottolineature, Annotazioni, Dizionario (Offline o Online, supporta Google, ColorDict, GoldenDict, ABBYY Lingvo, Fora, etc.), Traduzioni, Condividi tutte le funzioni su moon+ ebook reader.
– Download Moon+ Reader Pro v.3.0.6 APK HERE
Sono presenti link non funzionanti nell'articolo? Segnalalo tramite commento, grazie della collaborazione