Salve community, Opera Mini si aggiorna alla versione 9.0.1829.92366 che continua a integrare nuove funzionalità diventando sempre più un browser interessante. In questa nuova versione troviamo la possibilità di sincronizzare i tab e la cronologia grazie ad una nuova icona in basso. Inoltre è stata introdotta la modalità notte che permette di avere un valore di luminosità diverso le la sola applicazione Opera Mini e di impostare una sorta di filtro anti affaticamento che rende l'interfaccia di un color salmone.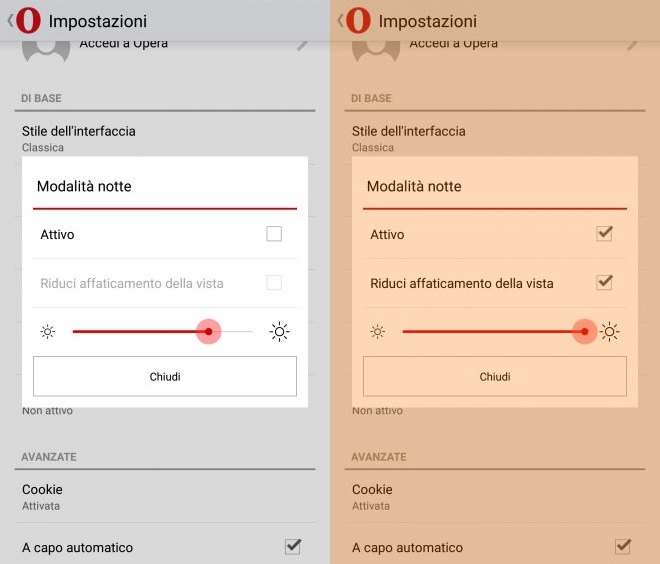 Il changelog riporta:
Night mode;
Syncing of Speed Dials and open tabs;
The combined address and search bar shows the page title when viewing web pages.
Questa nuova versione è gia disponibile mediante Play Store, ma è possibile scaricare anche il file d'installazione APK.
– Download Opera Mini v.9.0.1829.92366 APK HERE
Sono presenti link non funzionanti nell'articolo? Segnalalo tramite commento, grazie della collaborazione