Salve community, SuperSU è lo strumento di gestione per l'accesso del superuser, esso consente la gestione avanzata dei diritti di accesso per tutte le applicazioni sul dispositivo che hanno bisogno dei permessi root.SuperSU Pro è un file di licenza per SuperSU, quindi è necessario SuperSU già installato.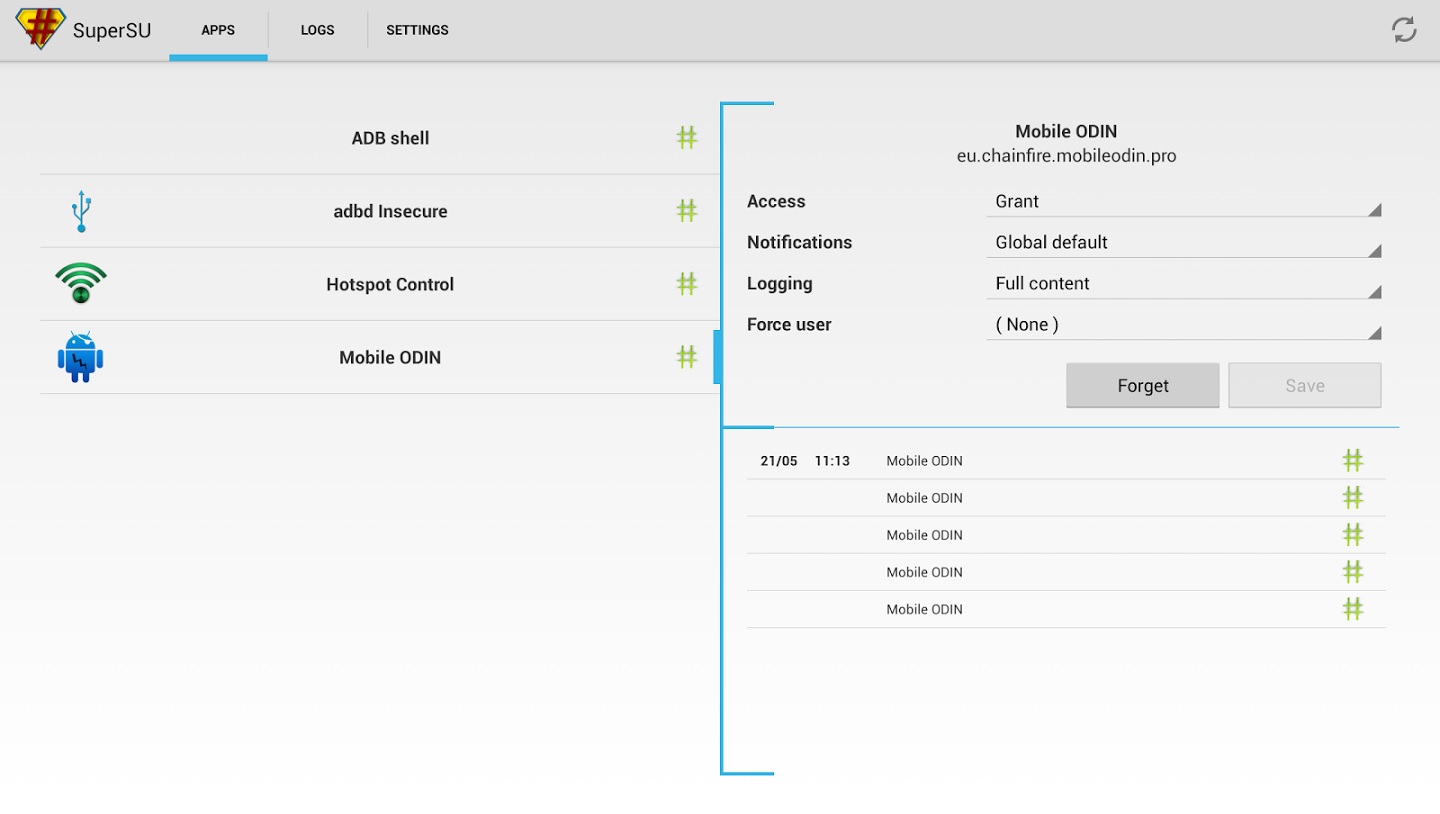 Le caratteristiche includono:
Immediato accesso Superuser;
Registrazione degli accessi Superuser;
le notifiche di accesso Superuser;
Configurazione notifica Per-app;
Unroot Temporary;
Rilevamento processo profondo (non più incognite);
Lavori in recupero (non più andare in segfault);
Funziona quando Android non è ben avviato;
Funziona con posizioni non standard shell;
Funziona sempre in modalità fantasma;
Wake on tempestiva;
Conversione in / system app;
Unroot Complete;
Script di backup per sopravvivere nightlies CyanogenMod;
Icon selezionabile tra 5 opzioni + invisibile;
Tema selezionabile da 4 opzioni;
Lancio di dialer: * # * # 1234 # * # * o * # * # 7873778 # * # * (* # * # * # SUPERSU # *).
Nota Bene: Non tutti i telefoni prendono i codici, infatti su alcuni è necessario utilizzare singoli * # invece di doppio * # * #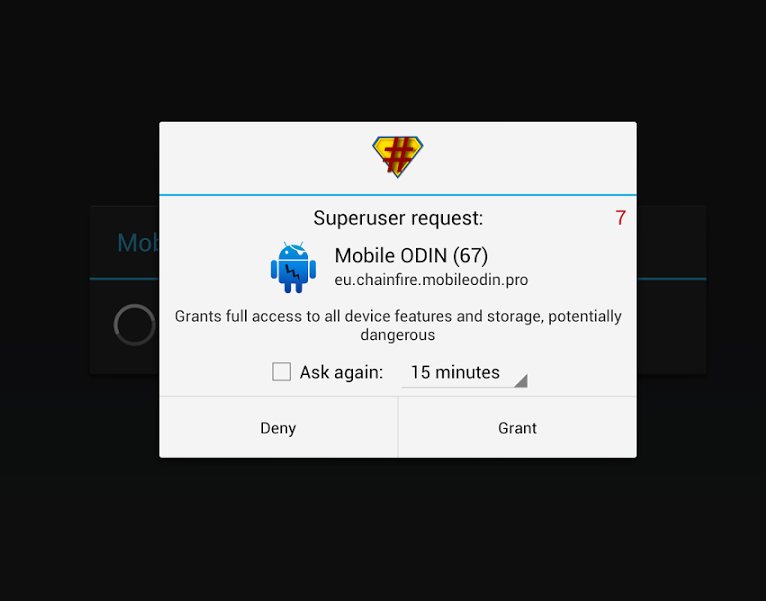 La versione Pro include:
OTA modalità di sopravvivenza (garanzie);
La registrazione di contenuti comando codice colore completo (input / output / error);
Per-app configurazione di registrazione;
Per-app user sostituzione;
Concessione / negare root per un app per un certo lasso di tempo;
Protezione PIN;
Per-app protezione PIN;
Regolare auto-negano il conto alla rovescia.
Changelog:
(systemless) Improved deep sleep fix for Samsung 5.1+;
(systemless) Added fallback method to mounting /su on system boot;
supolicy: fix bug copying system_server capabilities to init;
supolicy: replaced transitions: copy capabilities and attributes, silence audits;
supolicy: work-around shell-based services being executed as undefined_service on Samsung 5.1+;
sukernel: refuse to patch ChromeOS boot image;
FSTABSYSTEMRW: flag removed; worked around remount /system r/w issue;
ZIP: improved handling of loop devices;
ZIP: detect boot image partition being a symlink to a file on /data, and skip wipe if so;
Updated translation files.
– Download SuperSU Pro v.2.67 Beta APK HERE
– Download SuperSu Pro Unlocker HERE
Sono presenti link non funzionanti nell'articolo? Segnalalo tramite commento, grazie della collaborazione