Salve community, finalmente anche io ho messo le mani sul nuovo Intel Core i7-8700K, si tratta di un processore di fascia alta destinato a tutti gli utenti che non vogliono rinunciare alla qualità e alle prestazioni cosi da avere un'ottima configurazione hardware per i titoli next-gen. Le CPU Coffe Lake adottano lo stesso processo produttivo a 14 nm fondamentalmente identico a Kaby lake e Skylake ma implementando un'ottimizzazione più efficace tanto da offrire prestazioni in game superiori del 25% e performance con carichi mega-tasking fino al 45% in più rispetto alle precedenti generazioni. Intel Core i7-8700K ha 6 core e l'Hyper-Threading, per un totale di 12 thread, con una frequenza di 3,7 GHz può accelerare fino a 4,7 GHz con il Turbo Boost.

I processori Coffee Lake (8th generazione) sono basati sul socket LGA1151, ma richiedono un nuovo chipset della scheda madre, l'i7-8700K ha un TDP di 95W, un HT di 12MB L3. L'interfaccia DMI (Direct Media Interface) ottiene una maggiore larghezza di banda, circa 4 GB/s, ciò significa che sul processore saranno presenti 16 piste PCIe Gen 3. Intel non ha ancora incorporato le porte USB 3.1 Gen 2 nel processore, ma offre 10x USB 3.1 Gen1 attraverso il chipset.

Il prodotto presenta una scatola in cartone, nella scatola troviamo:
Processore i7-8700K;
Manuale.
Nota: Non è presente nessun tipo di dissipatore stock.

Intel® Core™ i7-8700K Processor (12M Cache, up to 4.70 GHz)
Code Name
 Coffee Lake
Essentials
Vertical Segment
Desktop
Processor Number
i7-8700K
Status
Launched
Launch Date
Q4'17
Lithography
14 nm
Recommended Customer Price
$359.00 – $370.00
Performance
# of Cores
6
# of Threads
12
Processor Base Frequency
3.70 GHz
Max Turbo Frequency
4.70 GHz
Cache
12 MB SmartCache
Bus Speed
8 GT/s DMI3
TDP
95 W
Supplemental Information
Embedded Options Available
No
Datasheet
Link
Memory Specifications
Max Memory Size (dependent on memory type)
64 GB
Memory Types
DDR4-2666
Max # of Memory Channels
2
Max Memory Bandwidth
41.6 GB/s
ECC Memory Supported   ‡
No
Processor Graphics
Processor Graphics <sup><small>‡</small></sup>
Intel® UHD Graphics 630
Graphics Base Frequency
350 MHz
Graphics Max Dynamic Frequency
1.20 GHz
Graphics Video Max Memory
64 GB
4K Support
Yes, at 60Hz
Max Resolution (HDMI 1.4)‡
4096×2304@24Hz
Max Resolution (DP)‡
4096×2304@60Hz
Max Resolution (eDP – Integrated Flat Panel)‡
4096×2304@60Hz
DirectX* Support
12
OpenGL* Support
4.5
Intel® Quick Sync Video
Yes
Intel® InTru™ 3D Technology
Yes
Intel® Clear Video HD Technology
Yes
Intel® Clear Video Technology
Yes
# of Displays Supported ‡
3
Device ID
0x3E92
Expansion Options
Scalability
1S Only
PCI Express Revision
3.0
PCI Express Configurations ‡
Up to 1×16, 2×8, 1×8+2×4
Max # of PCI Express Lanes
16
Package Specifications
Sockets Supported
FCLGA1151
Max CPU Configuration
1
Thermal Solution Specification
PCG 2015D (130W)
T<sub>JUNCTION</sub>
100°C
Package Size
37.5mm x 37.5mm
Low Halogen Options Available
See MDDS
Advanced Technologies
Intel® Optane™ Memory Supported ‡
Yes
Intel® Turbo Boost Technology
2.0
Intel® vPro™ Technology ‡
Yes
Intel® Hyper-Threading Technology ‡
Yes
Intel® Virtualization Technology (VT-x) ‡
Yes
Intel® Virtualization Technology for Directed I/O (VT-d) ‡
Yes
Intel® VT-x with Extended Page Tables (EPT) ‡
Yes
Intel® TSX-NI
Yes
Intel® 64 ‡
Yes
Instruction Set
64-bit
Instruction Set Extensions
Intel® SSE4.1, Intel® SSE4.2, Intel® AVX2
Idle States
Yes
Enhanced Intel SpeedStep® Technology
Yes
Thermal Monitoring Technologies
Yes
Intel® Identity Protection Technology ‡
Yes
Intel® Stable Image Platform Program (SIPP)
Yes
Security & Reliability
Intel® AES New Instructions
Yes
Secure Key
Yes
Intel® Software Guard Extensions (Intel® SGX)
Yes
Intel® Memory Protection Extensions (Intel® MPX)
Yes
Intel® OS Guard
Yes
Intel® Trusted Execution Technology ‡
Yes
Execute Disable Bit ‡
Yes
Intel® Boot Guard
Yes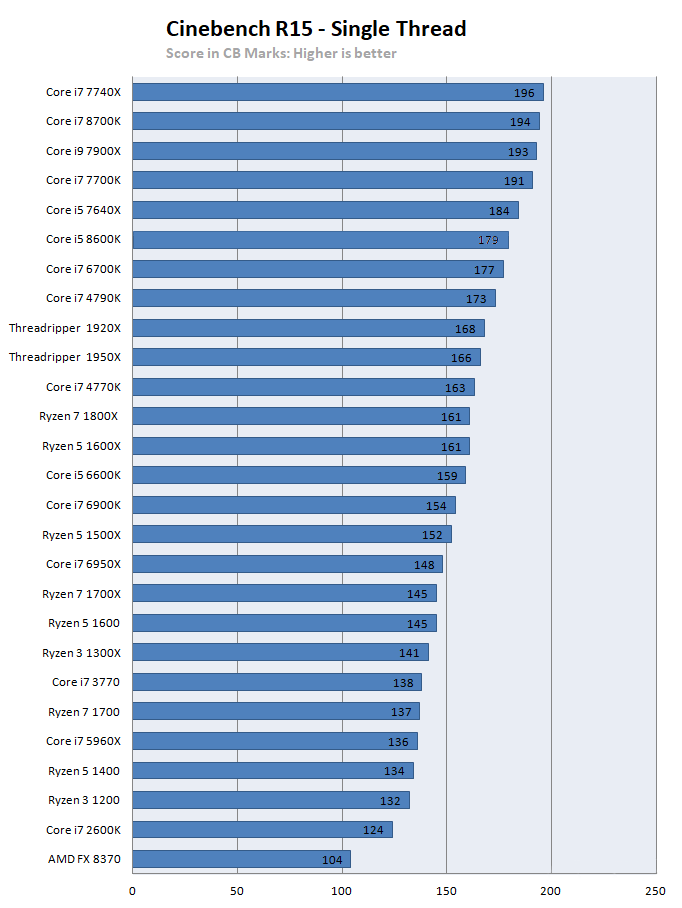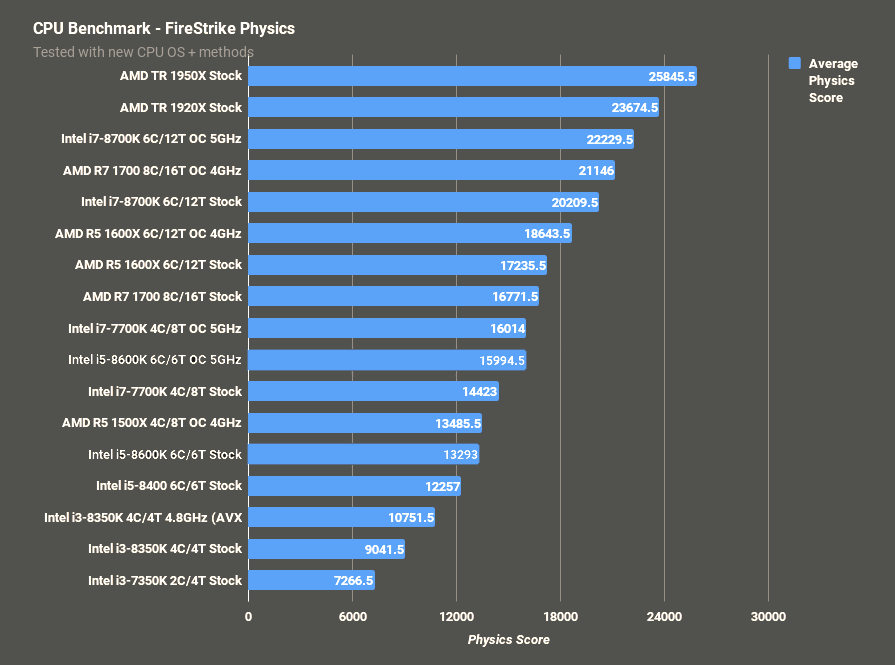 Game Intel HD 630

In Overclock l'i7-8700K si comporto molto bene infatti grazie al suo processo produttivo sono riuscito a provare diverse frequenze (4,7 GHz, 4,8 GHz, 4,9 GHz, 5,0 GHz) con un buona gestione del voltaggio, ho impostato ad esempio 1.240V a 4,7 GHz (vi ricordo che il valore cambia da sistema a sistema) e questo mi ha permesso di avere un sistema stabile (IntelBurnTest), tuttavia le temperature sono leggermente più elevate rispetto ai fratelli minori della stessa generazione (Dissipatore ad aria LV12). Per gli smanettoni che voglio frequenze più alte io consiglio il delid cosi da abbattere le temperature.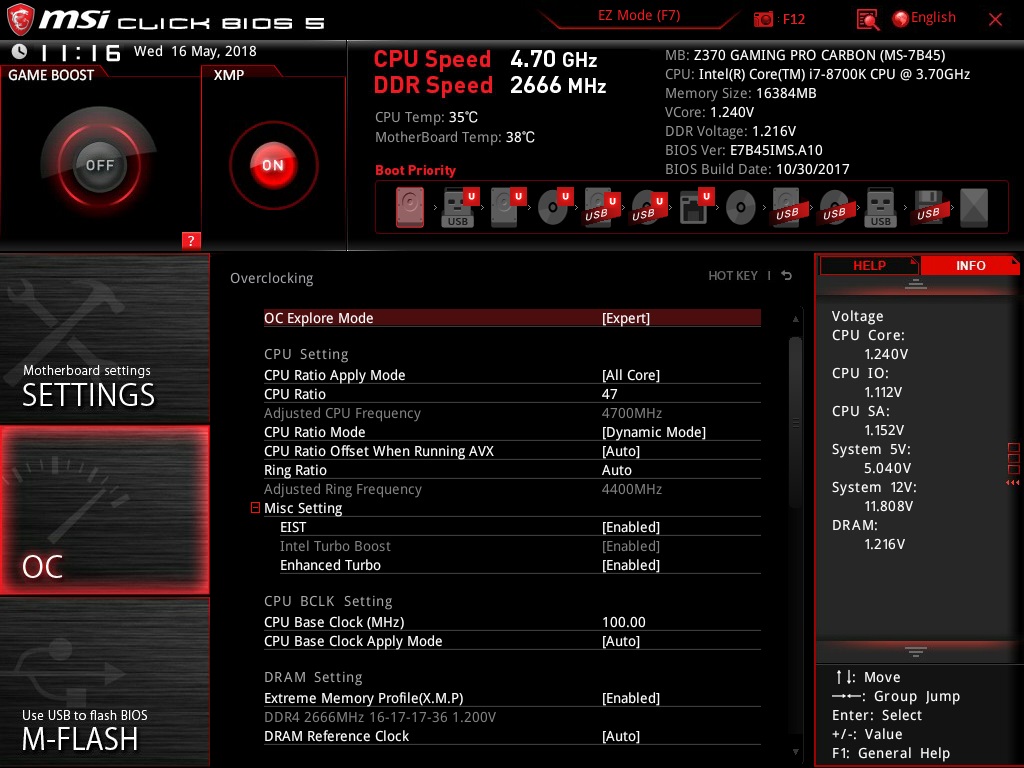 In conclusione il nuovo Intel Core i7-8700K è un processore che da ottime prestazioni orientato nonostante il prezzo a tutti gli utenti che si aspettano il massimo da un PC Desktop e che ne fanno un utilizzo a 360 gradi (Desktop, Graming, Workstation).
Nulla da dire nell'utilizzo giornaliero come ad esempio nella gestione dei File e nel Gaming, questo nuovo i7 mi ha pienamente soddisfatto, aggiungo una considerazione personale che riguarda l'utilizzo di alcuni software CAD, con questo nuovo 8700K non ho più notato nessun tipo di freeze durate la modellazione 3D che si manifestava con processori di alcune generazioni prima, naturalmente confrontato con lo stesso File.
Sono presenti link non funzionanti nell'articolo? Segnalalo tramite commento, grazie della collaborazione