Salve community, The Orange Box  è un nuovo  computer cluster portatile (trasportabile) creato da Tranquil PC & Canonical dalle caratteristiche davvero molto interessanti. Esso include 10 potenti Intel Core i5-3427U, dial core da 2.8 Ghz con una scheda grafica integrata Intel HD Graphics 4000 e 16 GB di RAM DDR3 con una SSD da 120 GB.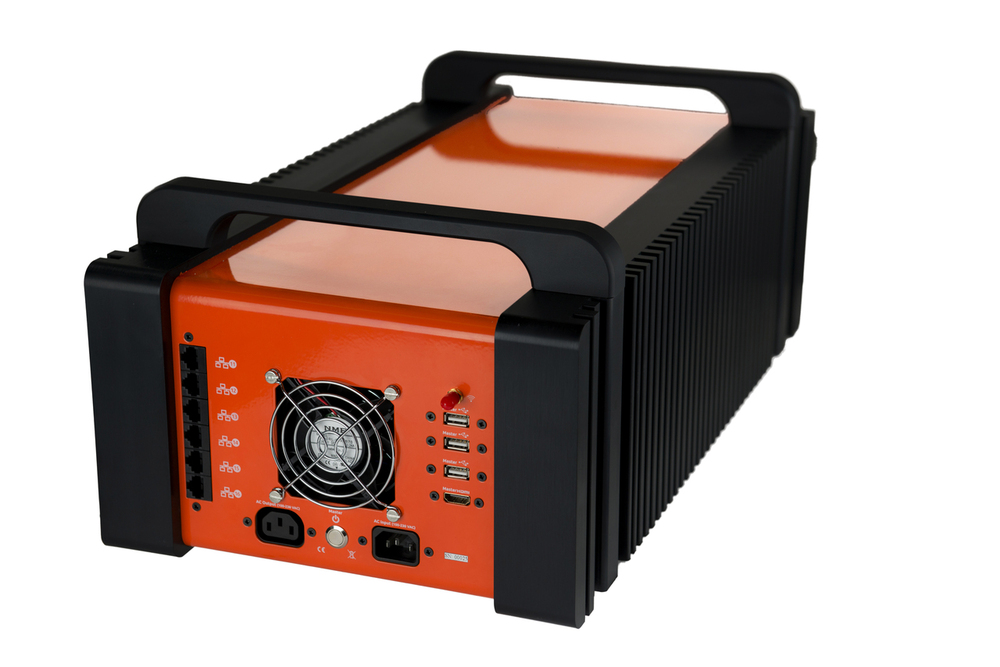 I 10 potenti processori sono collegati tra loro in maniera tale da avere una potente macchina da calcolo da 40 core, ottima per lo sviluppo di nuovi progetti, soluzioni cloud ecc…
The Orange Box, pc da 40-core con 160GB di RAM e 1,2 TB SATA di SSD, viene venduto al comodo prezzo di: 7,575.00 sterline.
Per chi fosse interessato vi lascio alla pagina con più dettagli.
Sono presenti link non funzionanti nell'articolo? Segnalalo tramite commento, grazie della collaborazione